The people behind Creative Property Marketing…
We are David & Sarah Rick and we are the people behind Creative Property Marketing. Between us, we have been selling and buying property since 1986 and the experience gained  within the property industry in the UK, Spain and across the globe over the last 35 years, helps us to provide a top class service to all clients.
Having listened to both buyers and sellers and understanding the complex Spanish property market, early in 2012 we formed Creative Property Marketing.  We saw the need for a cost effective solution for sellers where they were given support and guidance, together with a creative marketing campaign for their pr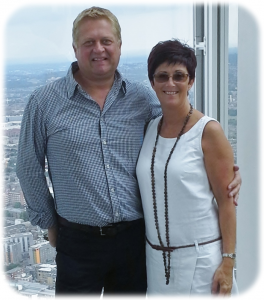 operty – something that is often missing when selling a property in Spain.
As the years pass, our good reputation grows.  Equally, the list of happy clients increases (see our testimonials page) and the amount of money we save sellers, rises.
The way people sell and buy is changing across the globe and the rise in popularity of the Internet is helping to change the property market in Spain.  You no longer need to rely on a standard estate agent, you do have options to sell privately and you can save a huge amount of money.
We can keep our costs to an absolute minimum to help everyone save money whether they are buying or selling in Spain.
Estate agent commissions in Spain are very high compared with many other countries, averaging around 5% but we often hear of agents who demand 10% for their modest efforts in marketing and we hear that rates are going up now that the market is improving!
We know that selling privately can feel like a daunting task but there is no need for concern.  We provide support and guidance all the way through the process (from the creation of inspirational property details to legal paperwork checks and much more).  Many clients say that we provide more support than they have ever been offered from a standard estate agent and those agents expect to be paid more than 100 times more than our lowest charge of €344.85.
Let's meet the people behind this creative, supportive and innovative business…
David Rick – I have worked in the property sector since 1986 and having started in estate agency with Connells, I progressed up the career ladder with various managerial positions and quickly moved on to become Sales & Marketing Director for the prestigious new homes developer, Berkeley Homes.  I worked in London and the South East and my role involved selling large, cutting edge developments to the UK market and internationally (including Singapore, Hong Kong and South Africa).
During my time at Berkeley Homes, I was responsible for a huge range of marketing activities and an annual marketing budget of £5 million.
Having been involved with selling property across the globe, I have seen the best of the property market and the worst. Having successfully survived the recession of the early 90's and the recent recession of 2008, my understanding of property marketing is second to none.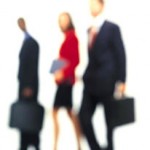 Since moving to Spain, I have continued to work as a consultant to various property developers in the UK and spent 3 years working in Spanish estate agency where the idea for Creative Property Marketing was conceived.
My experience is wide ranging but a strong understanding of marketing and advertising property has generated the concept for Creative Property Marketing.  With Sarah also at the helm, I continue to feel passionate that we can offer sellers a supportive and cost effective way to sell their home in Spain.
Sarah Rick – I also started in sales and marketing within the property sector which is where I met David but my preference was for a higher level of personal involvement and interaction with the public which meant I branched off into the competitive world of recruitment…
Having worked for a number of large and successful companies, I flourished in the cut throat world of recruitment and ran my own recruitment agency before making the move to Spain.
It wasn't long before I was invited to join an ailing estate agency business in the Malaga province that had suffered from poor management and over the years, I turned the company around (and David joined the business).
Together, we got the estate agency through the downturn in the market, gained it a very good reputation and ensured it was left to face a much brighter future.
Whilst we enjoyed running the estate agency, we felt it was also time to offer sellers a new way to sell privately in Spain.  I have always enjoyed using my skills and experience to be creative and felt that we could give sellers a new option for selling privately.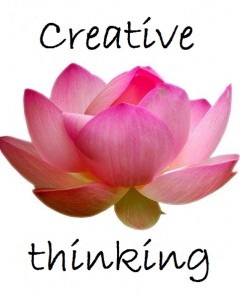 My strengths are anything connected to people – I love to help people in whatever way I can but there is also a very creative and artistic side to my personality which has proved invaluable for our clients to date.  I enjoy using  my creativity in writing enticing property descriptions, maximizing your chances of selling and which in turn, produces interesting and often unique results for the client who has never seen their property in such an attractive light.
My tenacious character, a desire to succeed and natural ability to match to people's needs, ensures I never give up until the client is happy.  This is the key to my work ethic.
Together…
We offer all clients a friendly, professional and service-orientated approach to buying and selling property in Spain and we look forward to being of assistance to you in the near future.
If you have any questions, however big or small, please contact us and we will be only too pleased to help…