We had two buyers in two weeks and now the house is sold!  We are so happy about the help you gave us to find a buyer for our house. Dutch buyers who previously lived in France!  You made a very good description and took excellent photos.  So quickly we had families interested in our finca.  You were both so very helpful if we had questions.  Your work is very professional.  We say thank you and we will recommend you to lots of people.
Ingrid and Gunter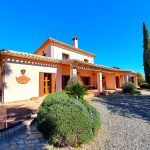 Morning David & Sarah
Hope you are well. Just letting you know the apartment completed yesterday!! You can now remove it. Just need the Other one selling now.
Anyway thank you for your amazing service!
Have a good weekend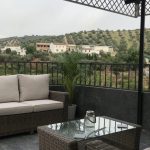 Sarah Thompson
All done. Money is in the bank. Thanks for your help. Another satisfied customer!
Richard and Jan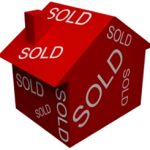 Richard & Jan
Villanueva de la Concepcion
Dearest Sarah and David
Many thanks for your care and attention.  The advert is magnificent and you have added so much detail that adds to its value.  So very grateful!
I will post something on your Facebook page too.
Thank you, Kalyani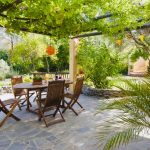 Sold and so pleased!
Thanks to you both for all your support and time spent marketing my property so well.  Could not have done it without your continuing help throughout the process.  Your knowledge and business heads were beyond expectations!  I have recommended you to several friends in the Coin/Cartama area who will contact you with regards to selling a their properties.
Best wishes, Lyn
You helped us sell our Spanish home in double quick time!
Sarah and David Rick of Creative Property Marketing provided an amazing service to help us sell our Spanish home in double quick time.  They were totally professional, efficient and helpful.  Sarah drafted a super description of our property as well as ensuring that the photos displayed the house at its very best.  The result was some almost immediate viewings and a sale agreed within a few weeks.  All in all, brilliant work!  So worth the fee!  Thank you to you both!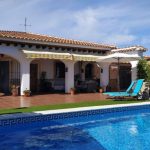 Graeme
Great for buyers too!
We contacted David at Creative Property Marketing to view a house from his website. He has always been very open and honest with us, rare in this industry, and gave us help and advice way above and beyond his remit. David's communication is fantastic, immediate responses and you never have to chase.
He was stuck in the middle between us and very difficult sellers, but never gave up and we always felt he was there to help. I cannot recommend him highly enough.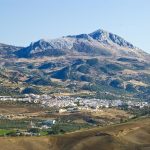 Andy & Lesley
We have just sold our detached house in the Campo during the pandemic…
After two and a half years on the market, David and Sarah Rick portrayed our property in an enthusiastic way which we felt highlighted all our houses most positive attributes.  There were times during the pandemic when we thought we would never sell. But by following their advice and sticking with them their global portals found us the right people.  A lovely Belgian couple who bought your home.
We cannot recommend them highly enough and we feel this is a successful way to market your property and it saved us a fortune in fees!
A very content Paul and Jan Amond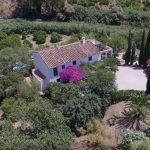 Paul & Jan Amond
Hi David and Sarah
Sorry to have to tell you that house sale did finalise today without any problems – only sorry because it does mean that after 3 long years of working hard with you to sell our challenging property, we will no longer have need of the constant support and encouragement that you and Sarah have unswervingly offered.
Thank you both again for all the hard work you have put in on our behalf over the years and we really do hope that your business goes from strength to strength once all the current global chaos gradually fades from memory.
We do seem, at last, to have found new owners for the house who share our own view of what living in Spain should really be about – even though we have paid a small fortune for the experience!
We will not hesitate to recommend your service at every opportunity and can only thank you both once more for all your help and support.
Best Regards, as always
Bob & Noelle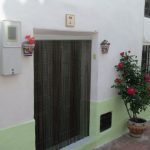 Thanks so much Sarah. You and David do so much and I really appreciate all your hard work. Don't know how you do it for the money you charge! I will be sure to pass on your details to anyone I know who is planning to sell their house.
Anne Ritchie, Periana, Malaga.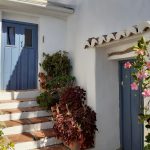 We could not have done it without you!
Ann & Dave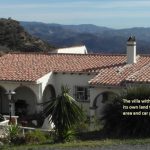 "We were introduced to David at Creative Property Marketing as an option to help with the sale of our villa near Marbella and were impressed with the apparent scope of their offering so decided to proceed.
We quickly found that this was a case of under-promising and over-delivering!
Everyone of our dealings was professional, speedy and impressive and the monthly market updates were concise yet detailed and informative.
We started with a steady stream of enquiries which absolutely exploded in January of 2020 and at one stage we had 3 very positive prospective purchasers vying for the property, which I'm convinced would have resulted in a sale then had it not been for the onset of COVID lock-downs.
One couple persevered and we have now exchanged contracts and both parties are absolutely delighted.
I also have to mention the excellent support and advice David gave about the likely documentation required by the purchasers and the logistics of the process – absolutely invaluable.
And, of course, the whole process reduced our selling fees by 98%!
I have no hesitation in recommending David and CPM to anyone considering selling.
Best regards, Gordon
"Sarah, you really handle the English language beautifully. Reading the fluent
description was a pure delight. Wish I could phrase myself like that."
Mats (from Sweden)
Almogia, Malaga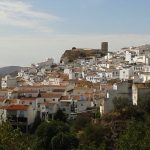 So, we had two buyers and two offers during the pandemic.  It was first to put their deposit down. Not a bad position to be in! Sold now and we thank you both for everything!
Mo and John, Almogia, Malaga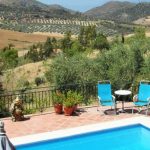 Naturally you have experience and you provide excellent customer service.
Thank you from Kalyani
Orgiva, Las Alpujarras, Granada.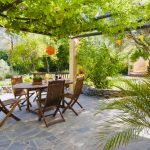 Dear David & Sarah
Thank you for all your help in selling my property.
I had almost given up finding a buyer and would not have sold without you.
I have nothing but praise for your professionalism and advice.
Thanks once again!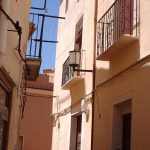 Sue Arthur
Bocairent, Valencia
Your communication has been very good all the way. Your understanding of our property and how to advertise to potential buyers for what we have here is just right. So thank you – I feel that with this description and the photos and the reach of the websites I can't do much more for the moment.
John, Granada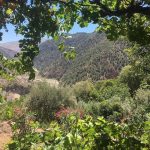 Dear David and Sarah.
Just a short note to say thank you for your time, care and attention in helping us to sell our house in Rincon de la Victoria. From the writing of the details to answering my questions you were always very helpful and patient.
With your help we sold the house in less than two weeks, from posting on the internet to signing of the "exchange of contracts".
And, of course, we saved over €7,000 using your company compared with going the estate agency route.
We are now happily ensconced in our new home near Torrox having survived lockdown with no ill effects.
Once again, thanks and good luck for the future.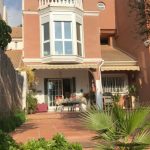 Steve and Rosie Clark
Dear David
We would like to also say how very helpful you have been – we are in the process of selling a parent's house, our own house and purchasing a flat in the UK for our son and you have far outshone all other experiences both online and with standard estate agents (who have been mainly useless).
Best regards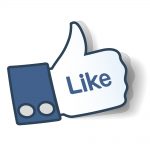 Jon & Jac
UK
Dear David,
I just want everyone who may be thinking of joining your unusual marketing program know, that your service and attention is remarkable. I have been trying to sell my property and have actually made agreements with 28 real estate brokers over the years. No one has come thru like you have. I have gotten more inquiries since I have signed up with you than all of those 28 put together. So I want to thank you,and and recommend you 100%.
Kindest  Regards,
Beverly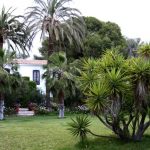 Beverly
Alicante
We asked you to sell our house in 3 weeks but we were half joking!  You did it though in just a few weeks more!  The level of enquiries and viewings was rather overwhelming but we have a buyer and complete at the end of the month.  You did in a few weeks what agents could not in two and a half weeks… very impressive!
Thank you
Kate & Peter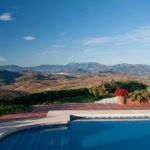 You only published our advert yesterday and a viewing already.  Thank you sooo much for the advanced warning! Great news… the viewers love the villa… we have a buyer… yipee!
Thank you
Mo & John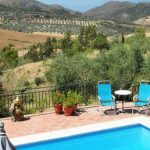 Hello David and Sarah
Thank you so much for all your help with advertising the house.  The amount and quality of the information provided (which coincided with what the photos were showing) was what clinched it with the buyers in the initial stage.  They had not intended to see our house but when they spotted the advert they changed their plans to come to view it.  So viewing on Sunday, offer on Tuesday and contract exchange on the Friday!
We are very grateful for your support throughout the process, particularly the advice on how to answer questions and "objections" from potential buyers.   We couldn't have been in better hands.
With kind regards
Stuart and Barbara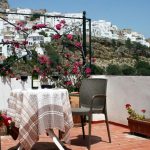 Selling your home is often a challenging & emotional journey. We decided we would prefer to "sell it ourselves" rather than involve an agent who in our previous experiencies often doesn't do a great deal for their fees. Creative Marketing was recommended to us by a local family who sold their house with them. After chatting at length to Sarah, we began the process, a week later with a great deal of help from her our house is on the market. I absolutely love her marketing style & great advice. If our house doesn't sell quickly I will be very surprised.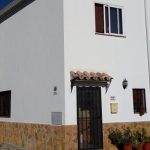 We would never have sold without your assistance with our legal paperwork.
Thank you
Tina Pee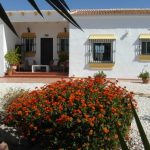 And….. THANK YOU BOTH FOR BOTH THE HELP AND THE ENCOURAGEMENT
warmest regards
Sandi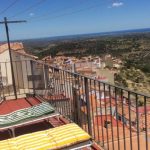 Thank you I really appreciate your work.
There is no business out there with the same level of professionalism and attention to detail. 
I am also confident that the house will sell soon.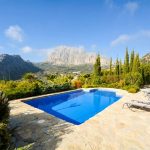 Margarete
Alfarnetejo
From May 30th to June 19th 2019 we've had 31 inquiries and during the same period we've had 4 viewings. In addition to the 4 viewings at least 5 or 6 of the others have said they are visiting the area in July/August and would like to view the house then . . . maybe some will.  I'm sure I'll be calling you in the near future to ask you to "remove us from your site – "we've sold!"
Thank you, from us… grateful clients who have been quite happily overwhelmed with the response and thrilled with your service!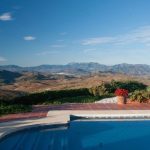 P & K
Villanueva de la Concepcion
Dear Sarah & David
Thank you for all your help and guidance, we would not have sold the house without you!
We have recommended you to friends and we hope they see sense to use you too…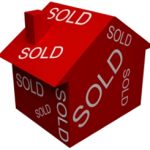 Colin & Lesley
Monachil, Granada
Dear Sarah
Thank you so much for the nice and smooth teamwork to create a perfect advert of our property!
It looks fantastic.
Now fingers crossed!!
Finca Mas Xarrià, St Feliu de Guixols, Girona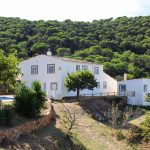 Dear Sarah
Thank you for everything again and for all your hard work, support and advice.  I think the advert you've produced is really, really great and brilliant!  I like the way you have personalised it for me and the additional pictures makes me want to keep it now (only joking ?)!
We have already had 4 enquiries so we will let you know how we get on with them.
Thanks again!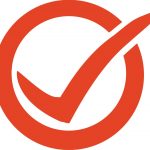 David Lam
Torrevieja
Dear Sarah & David
We have just received our house sale money from Los Arcos in Almogia, we wanted to thank you for your services…
We were amazed at the speed, efficiency, price and success of your online sales service and still cannot quite believe we only put our house on the market in May, and have since gained so much interest, a firm buyer, packed up, moved out, and moved into somewhere new by October!!
Thank you for all you've done and we wish you continued success with the business.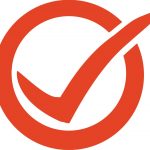 Louise Morley
Almogia, Malaga
Hello David,
Yesterday  we sold our house, a big relief after a sales procedure of 6 months.
We therefore want to terminate our advertisement and take this opportunity to thank you for the proven services, we are very satisfied with that.
You were always available with your advice for which many thanks.
We wish you good luck with your company, this is a particularly valuable addition for Spain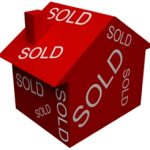 Ronald van de Noot
Peniscola
This family business, based in Andalucia, creates a detailed, agreed description of a property for sale in Spain, and posts it on a wide selection of property websites.
When enquiries hit those sites, they're forwarded to CPM who contact the enquirer direct, copying in the seller, with further details including the seller's contact details. The seller can then contact the enquirer and begin a discussion about the property.
We had a cottage in a rural setting, but decided to sell. It was advertised on our Spanish estate agent's website. Some Spanish enquirers from the locality didn't know where it was , others wanted unrealistic things like pools. It wasn't reaching the right market. We advertised on some familiar UK websites but the replies weren't encouraging.
After several months we went to CPM. Enquiries came quickly. One of the earliest was our buyer. In the time during which we dealt with him, many others arrived.
David and Sarah have got this down to a T. The combination of their expertly-phrased advertisement of your property and their immediate and sensitive attention to enquiries, should help you achieve a sale, as they have helped us achieve one.
Many thanks to you both, David and Sarah.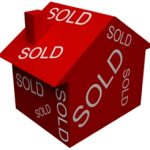 John Sutcliffe
Priego de Cordoba
I expressed interest in a property that was on the Creative Property Marketing website and that is how I started talking to David. Unfortunately, David advised me right away that the property I was interested in was closed less than 24 hours before, however, being a solutions man, David was able to send me 2 properties that matched what I was looking for.
David didn't send me a link to the website with hundreds of properties, but picked out only 2 that closely matched my parameters. This tells me that David is not only an excellent property person but a real people-person with great understanding.
After sharing valuable local information with me, I was almost disappointed when David put me directly in touch with the vendor. Cost – zero. David is keeping his vendors happy by attracting quality buyers and keeping buyers happy with that extra effort and local knowledge.
Thanks David.
Paul O'C.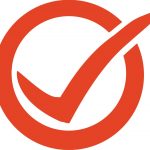 Paul O'C
We have been truly amazed at how much interest there has been in our property. We have even had a few visits from some people who have known an offer had already been made. The offer we have had came from our very first viewer.
Regarding your part in the proceedings, we have nothing but praise for your professionalism.
Many thanks,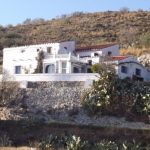 John
Barranco Ferrer, Costa Tropical
Dear Sarah
I am so glad I've decided to advertise with you,  taking the first step was hard but being able to do all this in English has really put my mind at rest.


Speak to you later, you are a star!

Jenny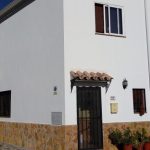 Jenny
Bacares, Granada